Daily commissions are crucial to Genshin Impact, but not all of them are made equal.
Daily commissions are fundamental to Genshin Impact. You can expect to complete four of these missions per day to earn a tiny amount of Primogems. The commissions might be given by NPCs or be included in the standard list. The fundamental commissions are combating monsters or completing time challenges, and these are the ones you'll be doing the most.
Though they are a reliable source of Primogems, executing commissions can get tedious due to their repeated nature. Fortunately, there are certain basic commissions in Genshin Impact that can be completed quickly and are at least somewhat entertaining.
Straight To The Heart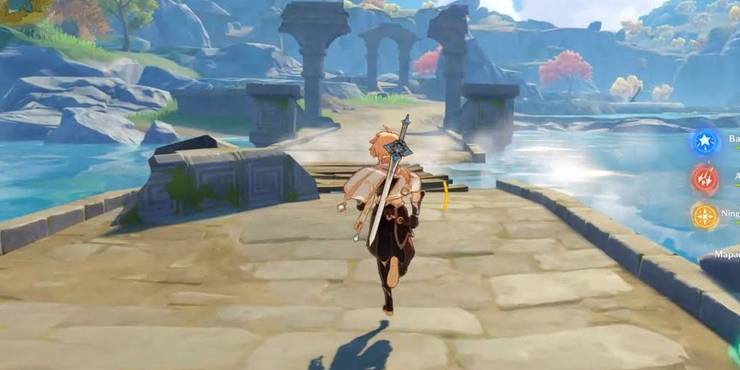 Straight to the Heart is a basic time trial commission that takes less than a minute to complete. These trials come in pre-determined areas, which you should be familiar with if you've been playing Genshin Impact game for a time. There are no catchy phrases or stumbling blocks in this commission.
It's even simpler because you can kill little Slimes along the road to get extra time on the clock. They'll most likely die in one hit, thus they're more like checkpoints to be grabbed for extra time than actual adversaries to be concerned with.
Increasing Danger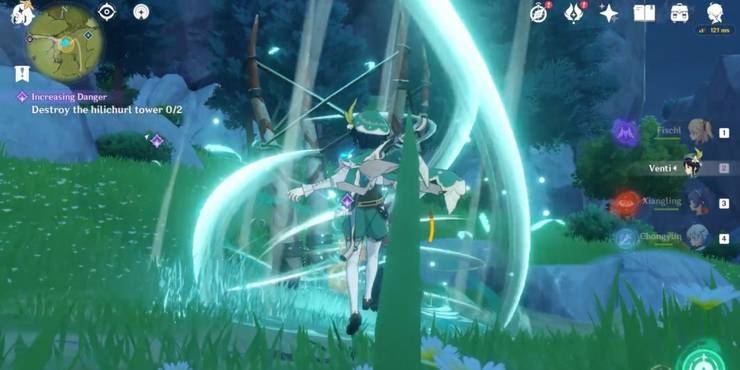 Increasing Danger is another really simple commission that doesn't even necessitate fighting unless you want it to. To complete this assignment, simply travel to the newly built Hilichurl camp and target the towers to destroy them. Because the towers have very little HP, you can do it in a couple of seconds.
Of course, the Hilichurls in the area will not stand by and watch you ruin their land. They're simple enemies, though, and you may disregard them because the commission is completed when the towers are demolished.
Spreading Evil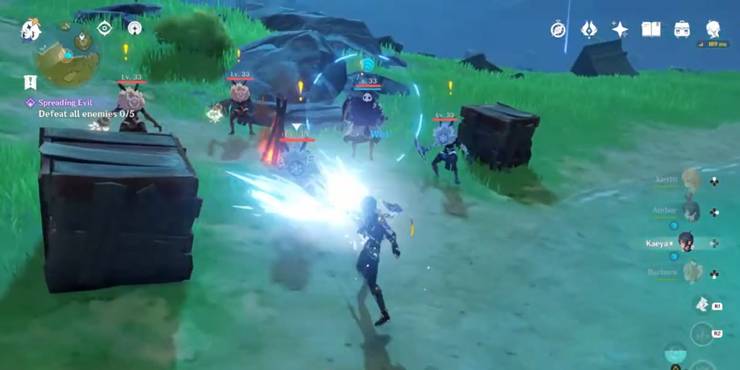 Spreading Evil alters the fighting formula slightly. Instead of simply chasing Hilichurls, you must locate an Abyss Mage who is attempting to lead them. You just need to defeat them when you see them. The Hilichurls are easy to knock down because they don't have shields and are frequently taken out when you're breaking down the Abyss Mage's shield.
Abyss Mages are difficult to defeat, but you must do so in order to obtain the Ley Line materials they drop. Spreading Evil allows you to collect those supplies while avoiding being overwhelmed by several Abyss Mages at once, as they often appear in pairs or groups.
Capsizing Waves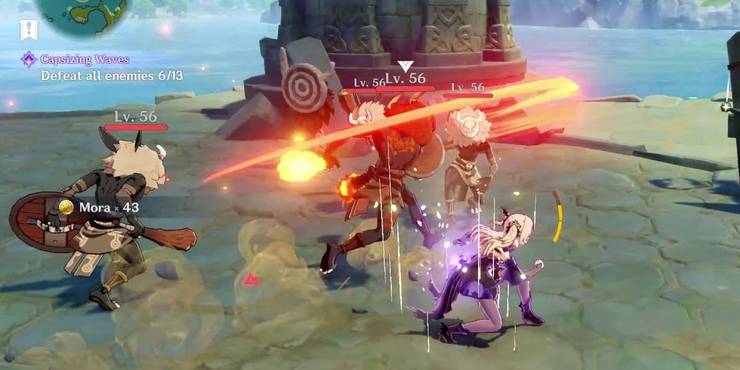 This is a fun mission in and of itself, as it gives you a distinct alternative in fight. The Capsizing Waves commission introduces you to a little island teeming with Hilichurls. You can take them out by simply beating them in a fight, or you can follow Paimon's advice and knock them into the sea.
Enemies who find themselves in deep water, regardless of their HP, always drown instantly. This commission pelts you with Hilichurls, but they're easily dispatched by pushing them into the water.Jean's Elemental Skill comes in handy here.
No Honor Among Thieves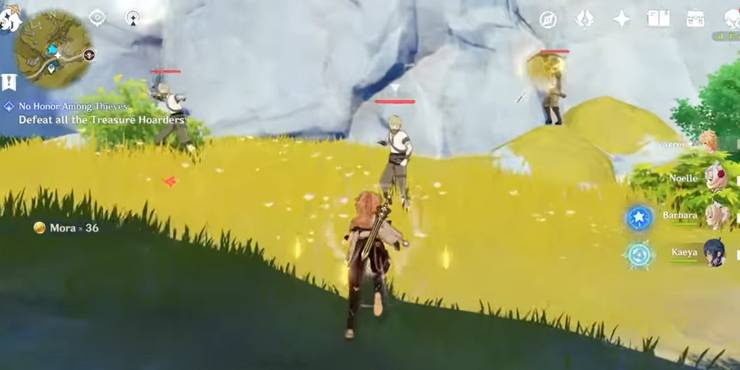 No Honour Among Thieves frees you from fighting Hilichurls. This quest will take you to a camp of Treasure Hoarders that must be defeated. Treasure Hoarders aren't the most difficult foes to defeat. And because they're united together in this commission, beating them all at once is considerably easier, especially if Sucrose or Kazuha are on your team.
Aside from the easiness of the task, it allows you to acquire a large number of the Insignias in Geometry Dash Subzero that the Treasure Hoarders drop. Who needs to go looking for them when they come to you in this commission hunt?
The Thundering Wilds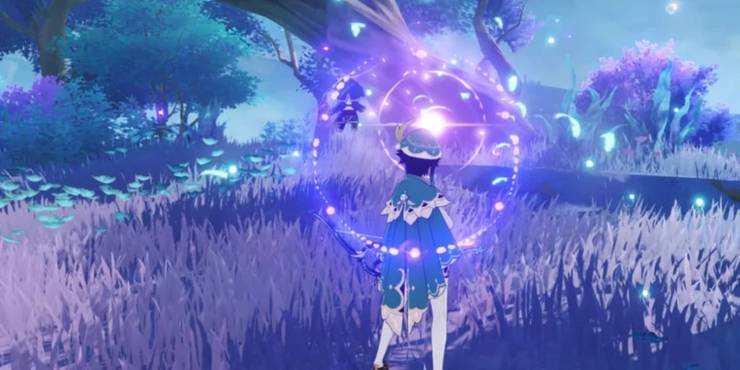 It's unlikely that you'll have to combat anything in The Thundering Wilds. The main goal of this commission assignment is to clear some Electro fog utilising any Anemo character. Sometimes, that's all there is to it, and your goal will be accomplished. Other times, after dispelling the fog, you may have to face a few foes.
The type of opponent you receive varies depending on where the fog is, but only one or two of them emerge at a time. It's really simple to get rid of them quickly.
Lightning Bottler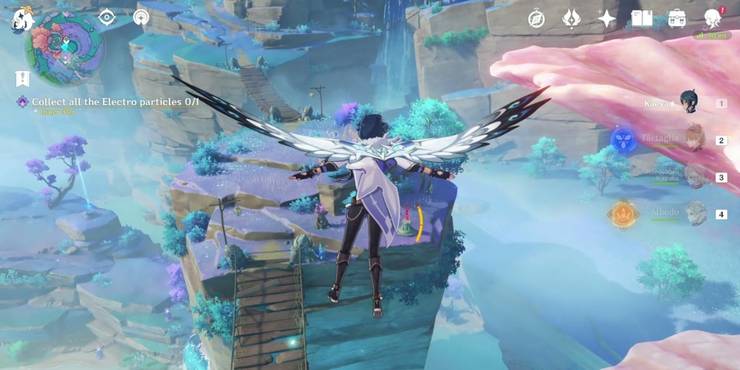 In the Lightning Bottler mission, all you have to do is collect enough Electro particles within the time restriction. That's all there is to it; you don't have to worry about opponents or anything else. And, despite the fact that the quest states that you must collect "all" of the particles, this is not the case. Depending on the location of the commission, there will always be four or five particles that you can completely disregard.
The most difficult part will be gliding, but even that will become second nature to you. Though Inazuma is one of the most frightening locations, this commission is not.
Vine Collector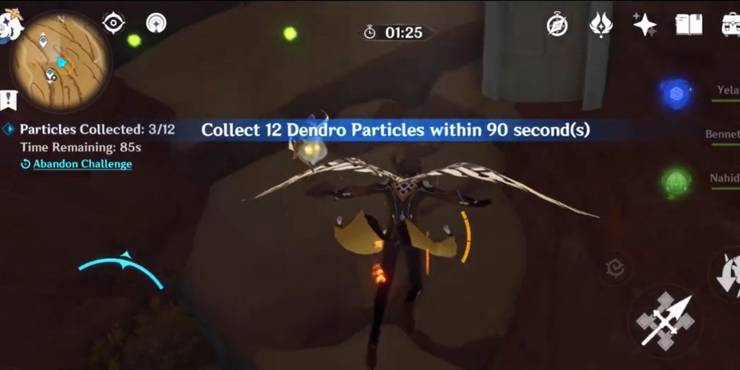 Vine Collector is Sumeru's take on Inazuma's Lightning Bottler. Unlike Lightning Bottler, it has no various variants, therefore it will always contain the same number of particles in the same area. You have 90 seconds to collect 12 Dendro particles before you're done.
Even the placement of the commission is convenient because it is situated close to a teleport waypoint. You might not notice it at first, but after teleporting, simply spin around and use a couple of ziplines to travel to your destination. From there, it's all downhill.
Fungi Buster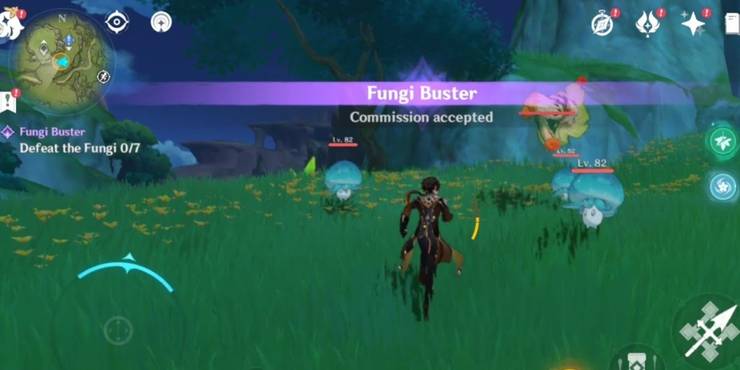 Fungi in Sumeru, like simple Hilichurls, are quite easy to defeat. You must defeat them all in Fungi Buster. The types that appear are determined by the location of the commission, therefore it's a good idea to have characters with a variety of aspects on the squad just in case. Otherwise, you'll most likely make quick work of the Fungi out to create havoc.
This commission is also useful because it allows you to plan exactly which drops you want from them before you confront them. Fungi Buster is an excellent farming opportunity because Fungi drop different materials based on whether they've been hit with Electro or Pyro.
The Measure Of A Mushroom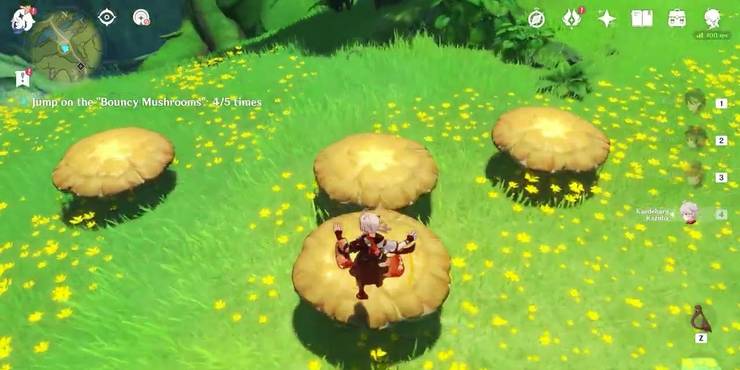 The Mushroom Measurement is both simple and amusing. It makes you question who commissions individuals to bounce on mushrooms and why. To accomplish this commission, you must hop on five mushrooms in a row without touching the ground. You can even utilise your Wind Glider to ensure that you land precisely on the next mushroom.
Overall, if done correctly the first time, this commission is arguably one of the quickest in Genshin Impact game. Just make sure you don't perish from fall damage before finishing it.