Players who want to immerse themselves in a good plot with their pals might look into these PS5 titles.
The PS5 is making good progress, and 2023 could be the generation's breakout year. In the meantime, there are lots of fantastic games to enjoy. Backward compatibility alone gives players access to some of their favourite titles with significant graphics improvements.
There are numerous amazing co-op games that users can run on their PS5s and play with others locally or over the internet. Enthralling plots have never been the realm of these games, but that doesn't mean that outstanding writing has never been properly incorporated into a co-op game.
Dungeons & Dragons: Dark Alliance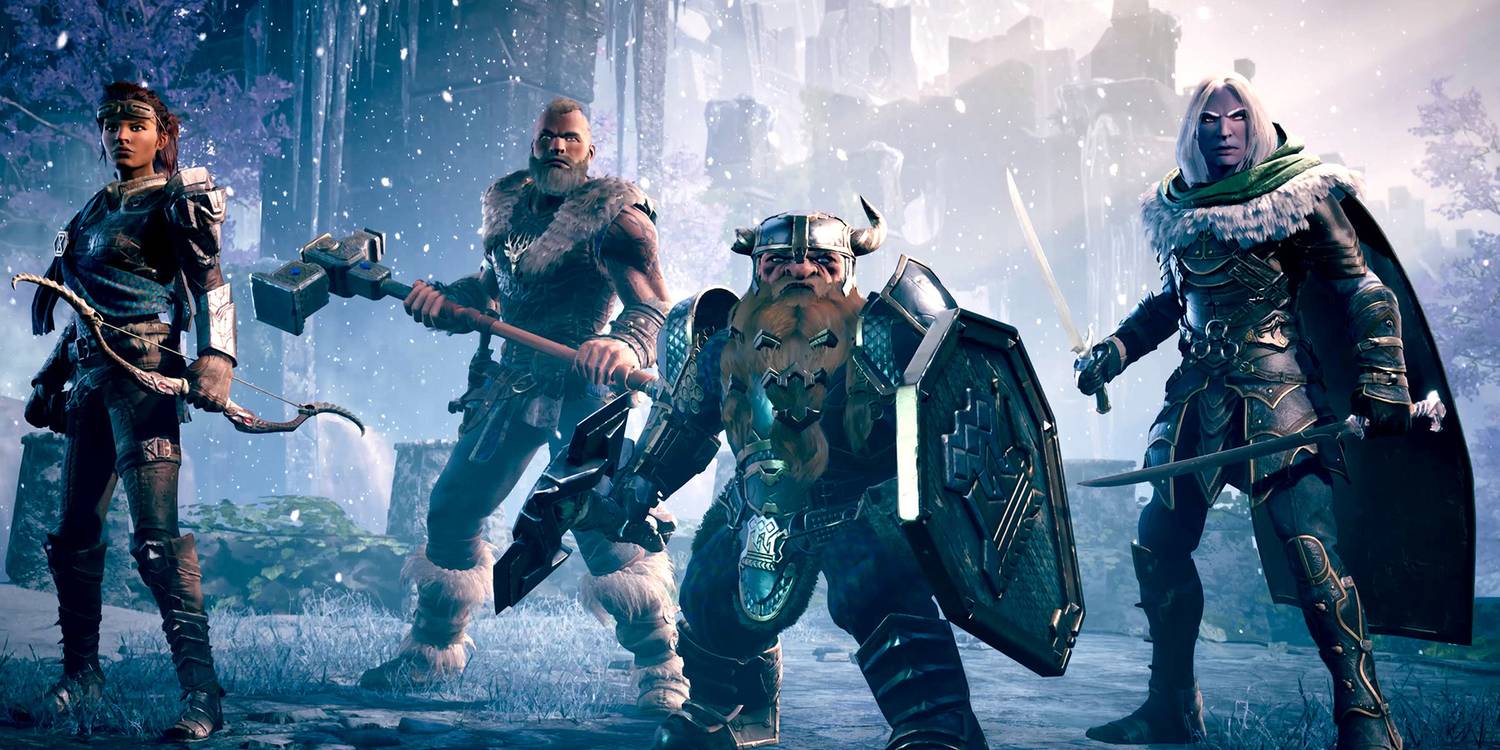 | | |
| --- | --- |
| Release Date | June 22, 2021 |
| Developer | Tuque Games |
| Genre | Action RPG |
| Amazon Link | Dungeons & Dragons: Dark Alliance |
Most years appear to see the release of new D&D games, which unsurprisingly leads to inconsistent initiatives.Dark Alliance received a lukewarm reception upon release, and less than two years later, the game is effectively dead on Steam. The combat and loot mechanics were heavily criticised. While the former offers some interesting ideas that may have made for a great co-op experience, it isn't as well-balanced as it could be. The RPG also debuted with a lot of technical faults, which did not help its reputation.
Dark Alliance, for all of its problems, does deliver on the story front. The RPG draws inspiration from R. A. Salvatore's The Legend of Drizzt, notably The Icewind Dale Trilogy, and reflects the original material's superb character writing and epic sense of scale. The gameplay may be hit-or-miss, but Dark Alliance's narrative may please die-hard D&D aficionados who are interested in the lore.
Lego Star Wars: The Skywalker Saga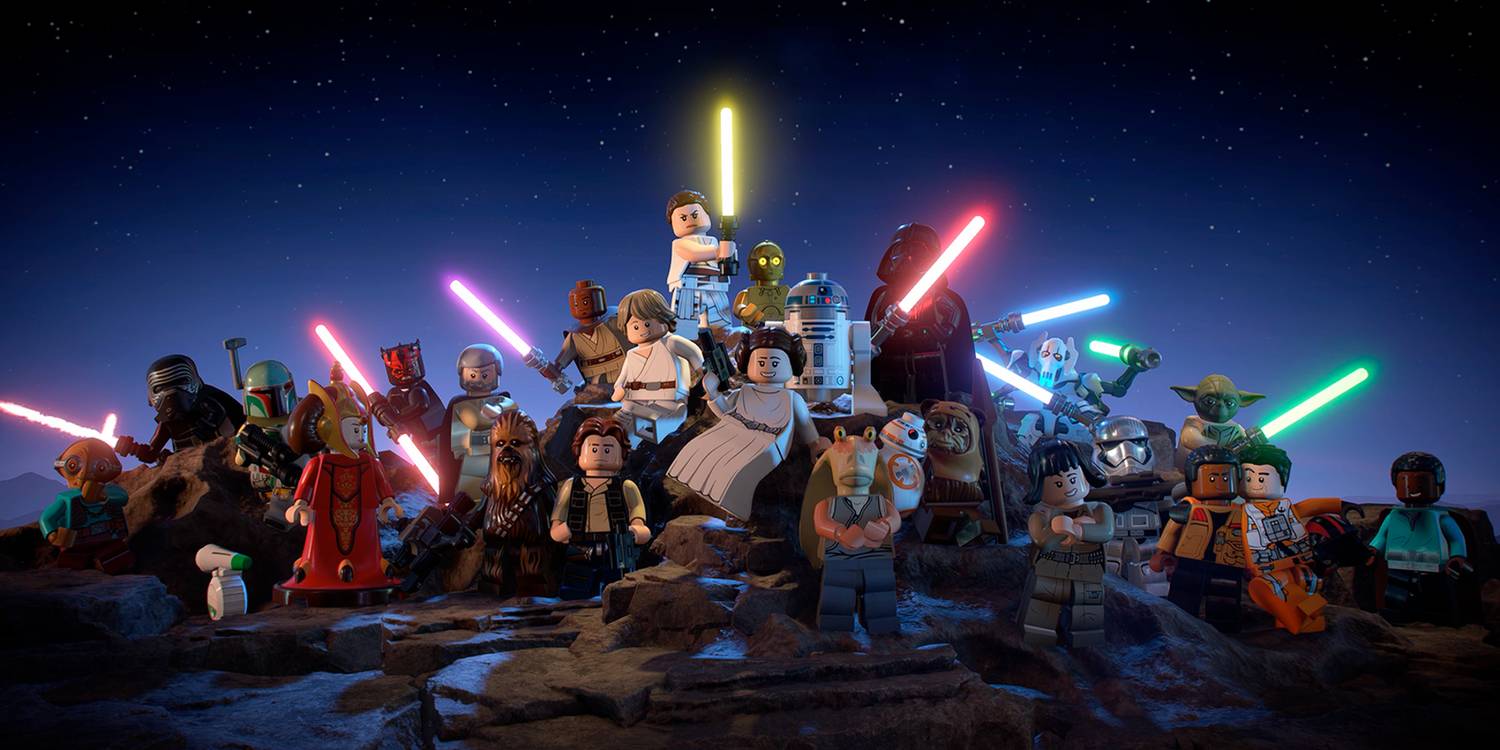 | | |
| --- | --- |
| Release Date | April 5, 2022 |
| Developer | Traveller's Tales |
| Genre | Action-Adventure |
| Amazon Link | The Skywalker Saga |
When it comes to fun co-op games, the Lego games are always dependable, and The Skywalker Saga is a candidate for the greatest in the franchise. The campaign covers all nine main movies and is jam-packed with content, Easter eggs, and unlockable characters. Star Wars enthusiasts will like this hilarious but yet faithful rendition, while others who are not followers of the sci-fi property will find something to enjoy in this visually stunning adventure.
Star Wars: The Skywalker Saga handles local co-op in a manner similar to other Lego games, allowing friends to join in on the fun without significantly altering the plot. Because online co-op is not supported, this is only for those who want to battle the Empire from the comfort of a solitary sofa.
Returnal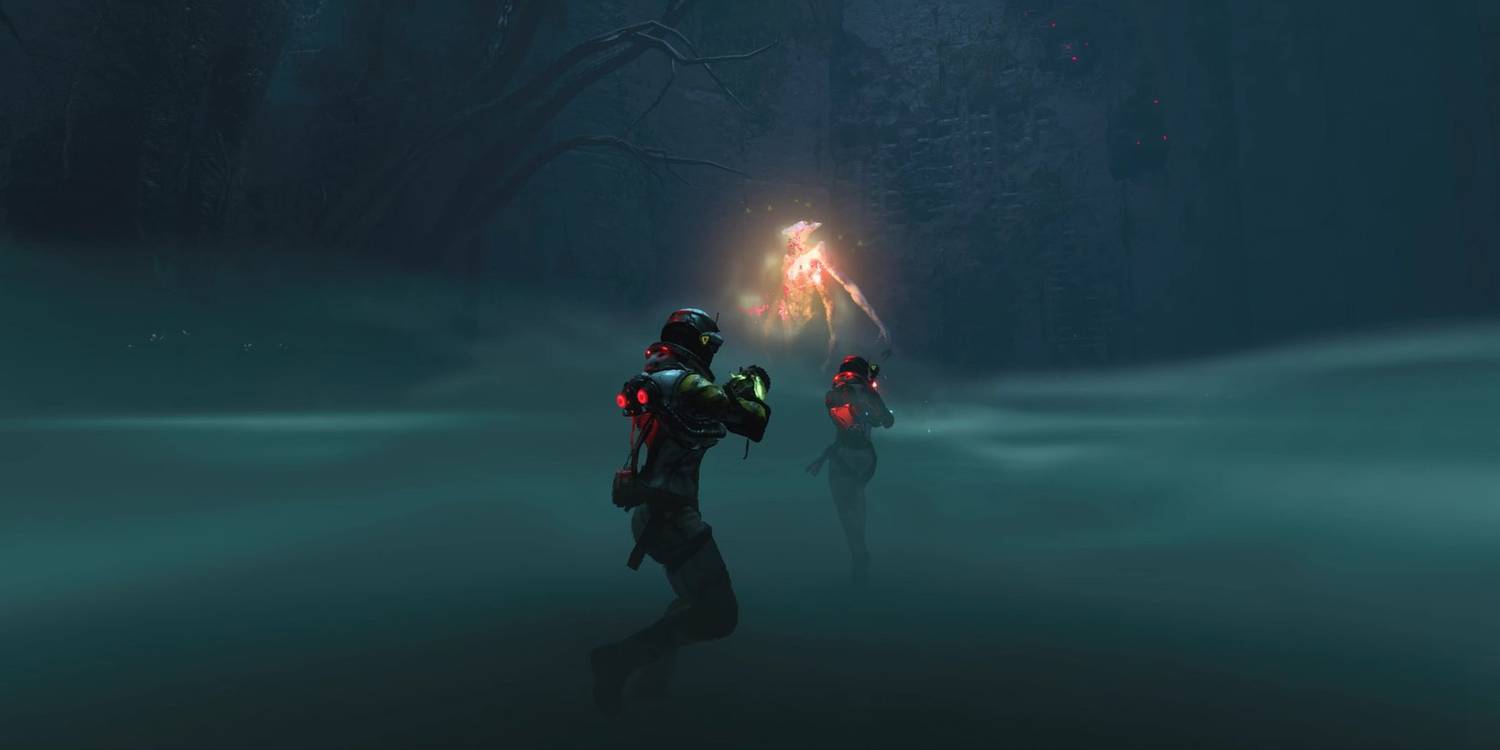 | | |
| --- | --- |
| Release Date | April 30, 2021 |
| Developer | Housemarque |
| Genre | Roguelike |
| Amazon Link | Returnal |
Returnal added co-op as part of the "Ascension" update, allowing up to two players to join forces. Only online co-op is supported, and the feature is enabled the first time someone dies. After that, the individual will be able to host a public or private session from Selene's crash site, or they can join a cycle. Co-op does not greatly alter the Returnal experience, albeit the game's difficulty is increased to compensate for the presence of two Selenes.
Returnal is a rogue-like that follows a scout who lands on an alien world and becomes trapped in a time loop. Housemarque's offering is one of the best PS5 co-op games on the market, with an emotive tale that complements the premise and gameplay.
Destiny 2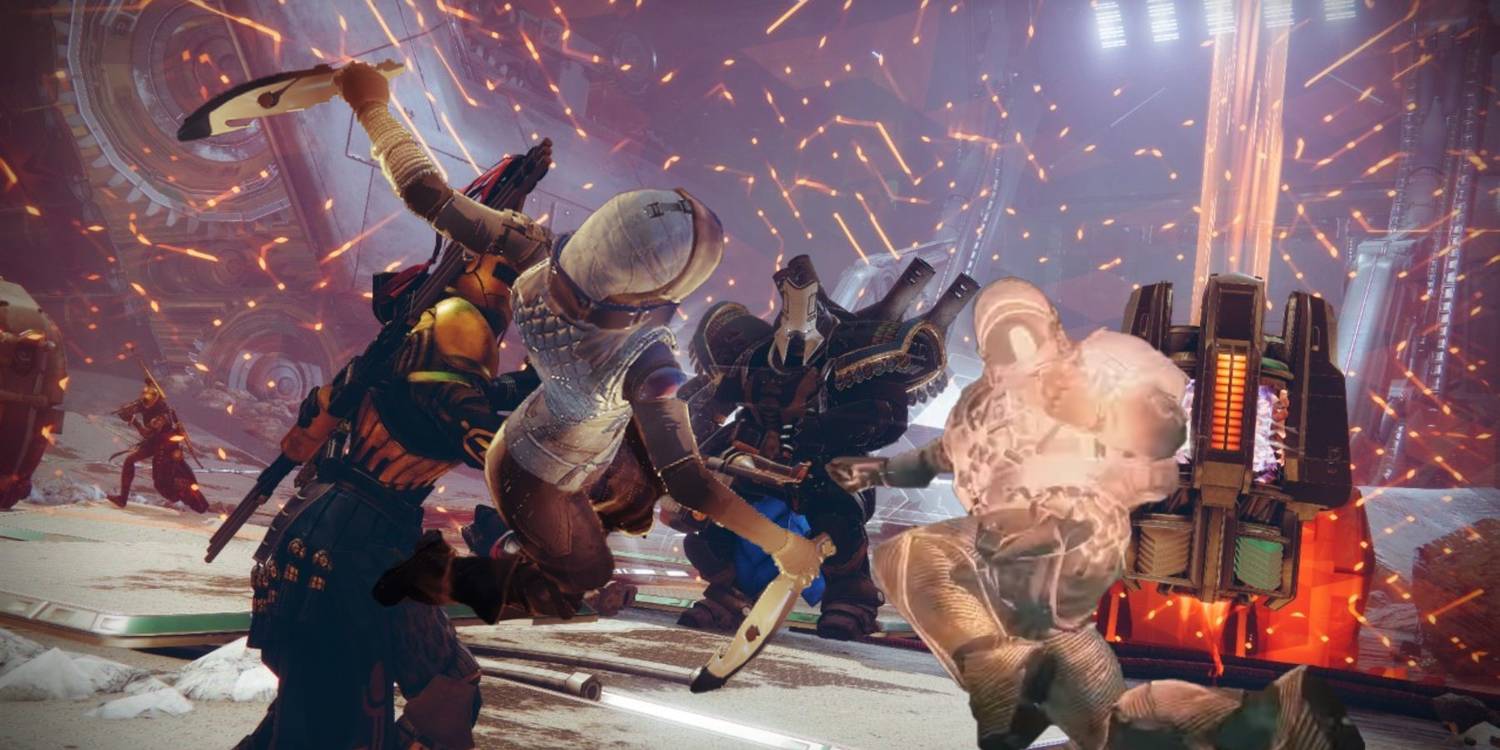 | | |
| --- | --- |
| Release Date | December 8, 2020 (PS5) |
| Developer | Bungie |
| Genre | First-Person Shooter |
Although Destiny 2 is classified as an MMO, players can consider it as a Co-Op game. There's a lot to see and do in Bungie's vast release, and the PS5 update means gamers and their friends can race through beautifully-crafted Raids, PVP fights, and an open PvE area teeming with opponents and loot.
Bungie is giving complimentary access to the base game to anybody that are interested in trying out Destiny 2. It's a terrific method to evaluate if the looter shooter is right for you and your Co-Op buddies.
Chicory: A Colorful Tale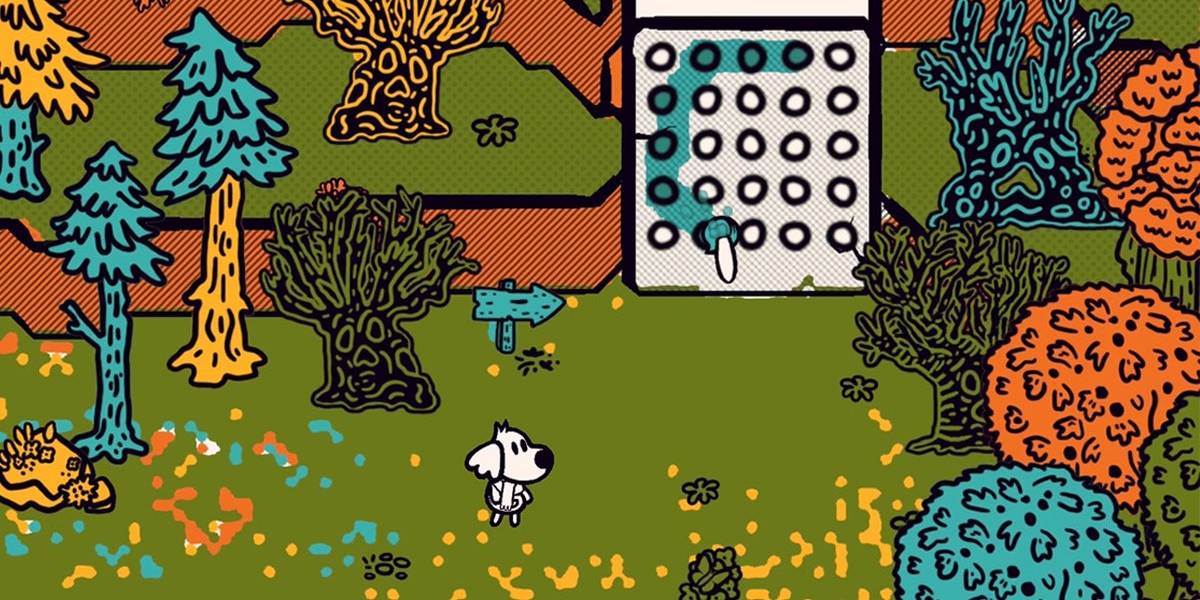 | | |
| --- | --- |
| Release Date | June 10, 2021 |
| Developer | Greg Lobanov |
| Genre | Adventure |
Chicory: A Colourful Tale is recommended for those searching for something a little more calm and lovely. It's a refreshing change of pace, immersing players in a world that appears to have lost its colour and tasking them with physically bringing things back to life.
It's a lot of fun to go through with a friend, and the story is, to put it mildly, uplifting. This is the ideal item to bring in for a quiet night in. It's a fantastic small indie-style gem tucked away among the larger Co-Op products.
Tiny Tina's Wonderlands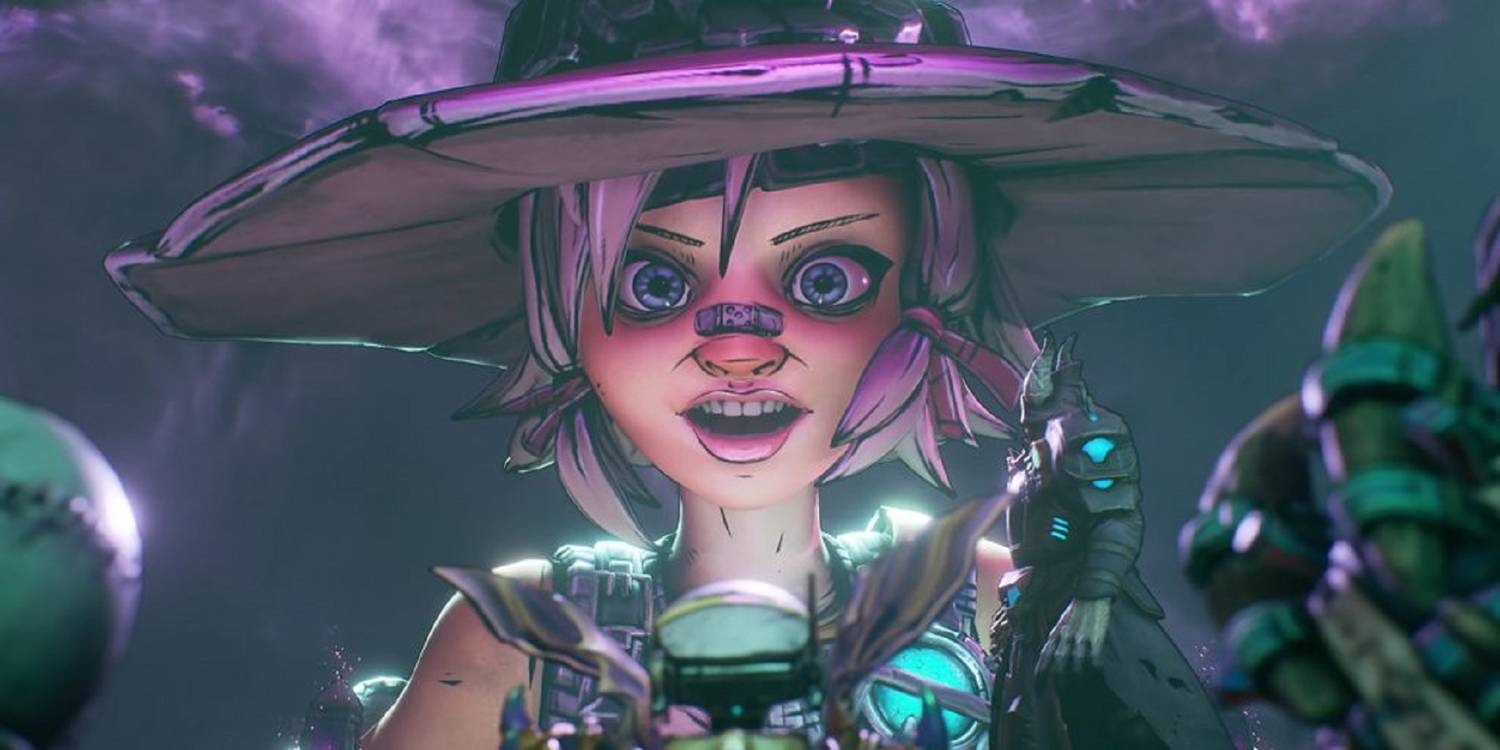 | | |
| --- | --- |
| Release Date | March 25, 2022 |
| Developer | Gearbox Software |
| Genre | First-Person Shooter, RPG |
Borderlands has been delivering exciting co-op first-person shooter mayhem for over a decade, and each installment is a delight in its own right. Tiny Tina's Wonderlands, the first entry to be released directly on the PS5, is a spin-off that expands on the ideas of Tiny Tina's Assault on Dragon Keep, a Borderlands 2 DLC. Players create a character and then embark on a humorous quest to stop the Dragon Lord in the realm of a tabletop game.
Tiny Tina's Wonderlands boasts fantastic gunplay, easily the best in the series thus far. The tale is not taken seriously, and while the humour is inconsistent, the spin-off is more consistently delightful than any of the franchise's recent major entries. The overall story is uninteresting, but the minute-to-minute writing is generally excellent. This is a no-brainer for Borderlands fans or anyone searching for a humorous FPS set in a magical environment.
The Quarry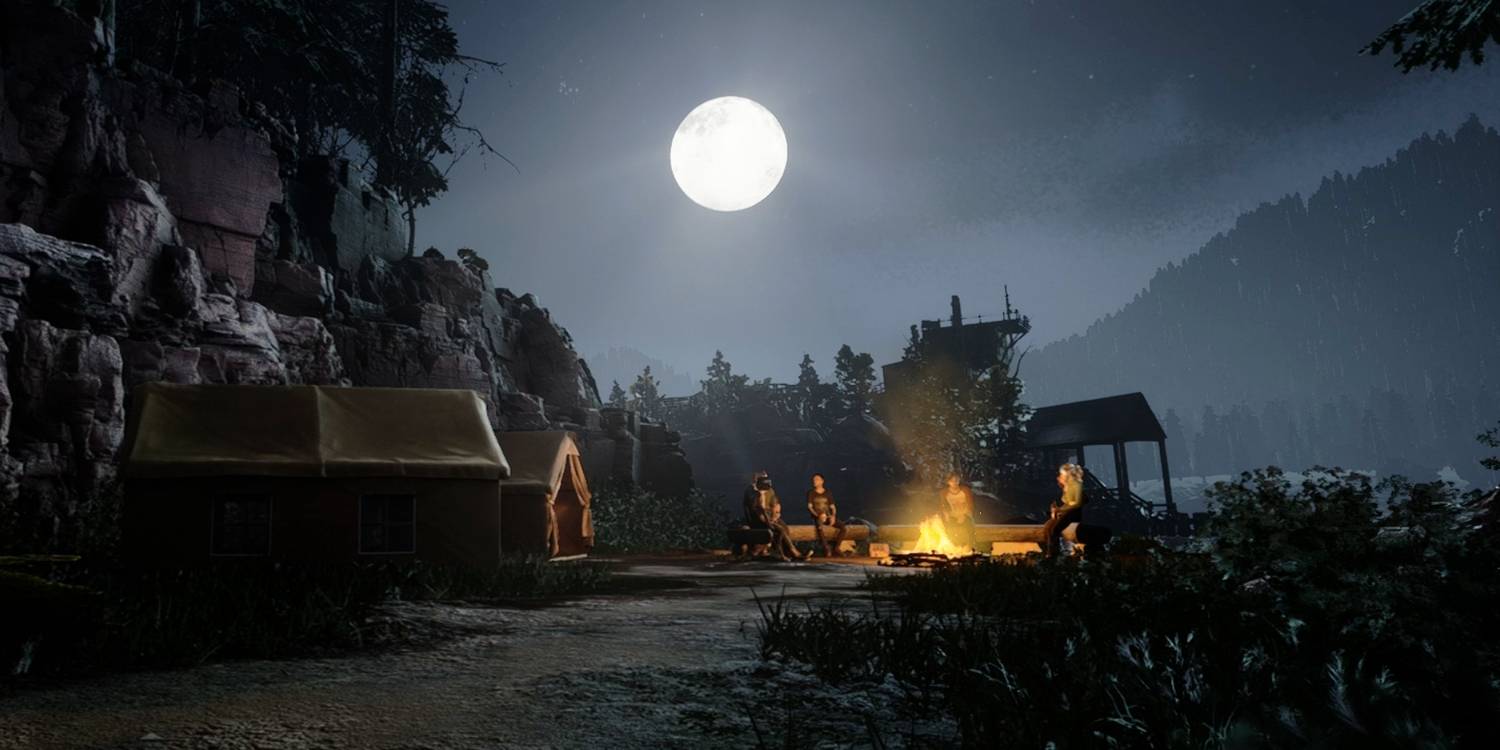 | | |
| --- | --- |
| Release Date | June 10, 2022 |
| Developer | Supermassive Games |
| Genre | Interactive Drama |
| Amazon Link | The Quarry |
When it comes to Supermassive Games, if horror is a group's preferred genre, they can't go wrong. The developer has carved itself a place in the co-op interactive drama industry, with Until Dawn and The Dark Pictures Anthology chapters all being solid choices. The Quarry, which allows up to 8 people in both local and online co-op, is another feather in the studio's cap.
The Quarry, a tribute to 1980s slashers, wears its influences on its sleeve. Penalty Kick Online game begins with a bunch of teens travelling out to the namesake site with plans to spend the night, as is typical of these kind of scenarios. Things swiftly go wrong, and one of them may be to blame for the chaos. Depending on how many players are playing the game, The Quarry may simply assign a single character to each player, forcing everyone to choose whether they will prioritise self-preservation over what is best for the group.
It Takes Two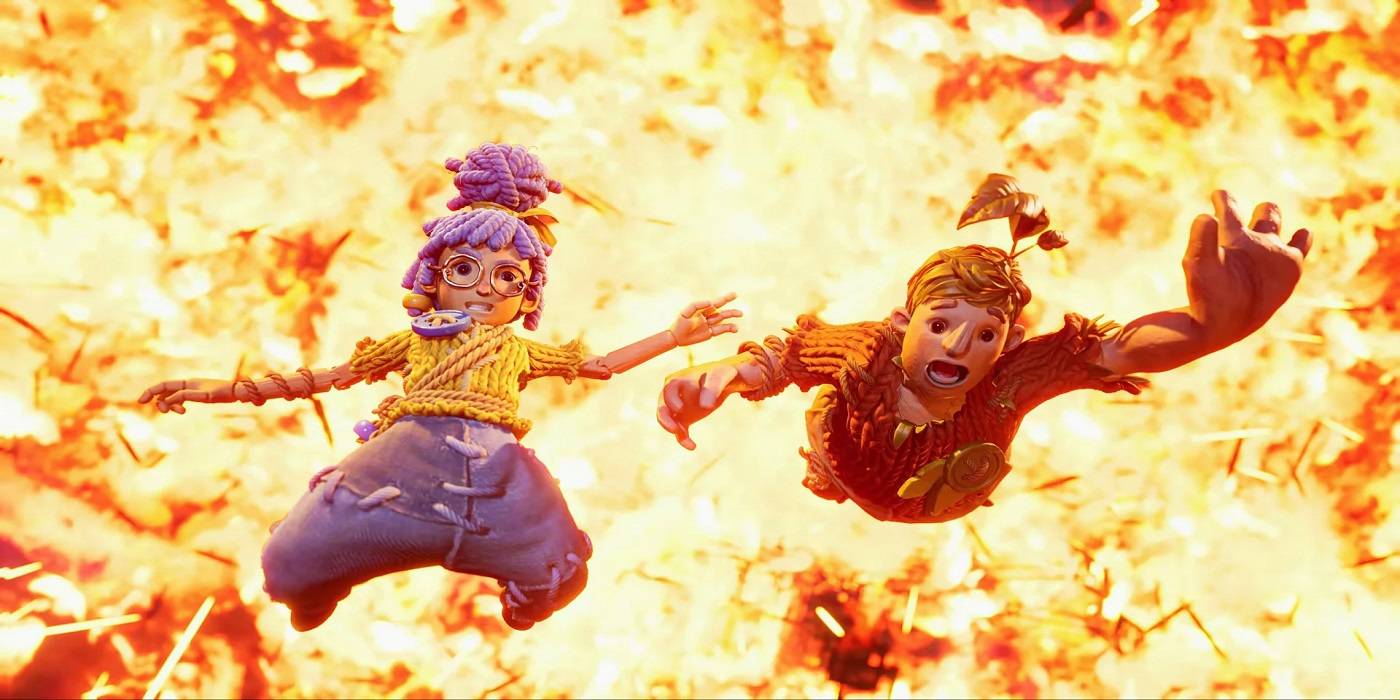 | | |
| --- | --- |
| Release Date | March 26, 2021 |
| Developer | Hazelight Studios |
| Genre | Action-Adventure |
| Amazon Link | It Takes Two (PS4) |
It Takes Two is a very emotional story about a little girl coping with her parents' divorce by playing with hand-made rag dolls that resemble her mom and dad, developed by Hazelight Studios, a game company whose primary focus is co-op experiences. The girl's tears fall on the dolls, trapping her parents' souls inside, and they become the two player characters.
Players will have to navigate magical landscapes that reflect their parents' fond recollections of one another. They try to reconcile their broken love and go back into their own bodies by solving environmental puzzles and performing platforming tasks. From a gameplay standpoint, it's a fun, hard platformer that mainly relies on player cooperation. However, it is the game's innovative, one-of-a-kind narrative that makes it a must-play on the PS5.
Outriders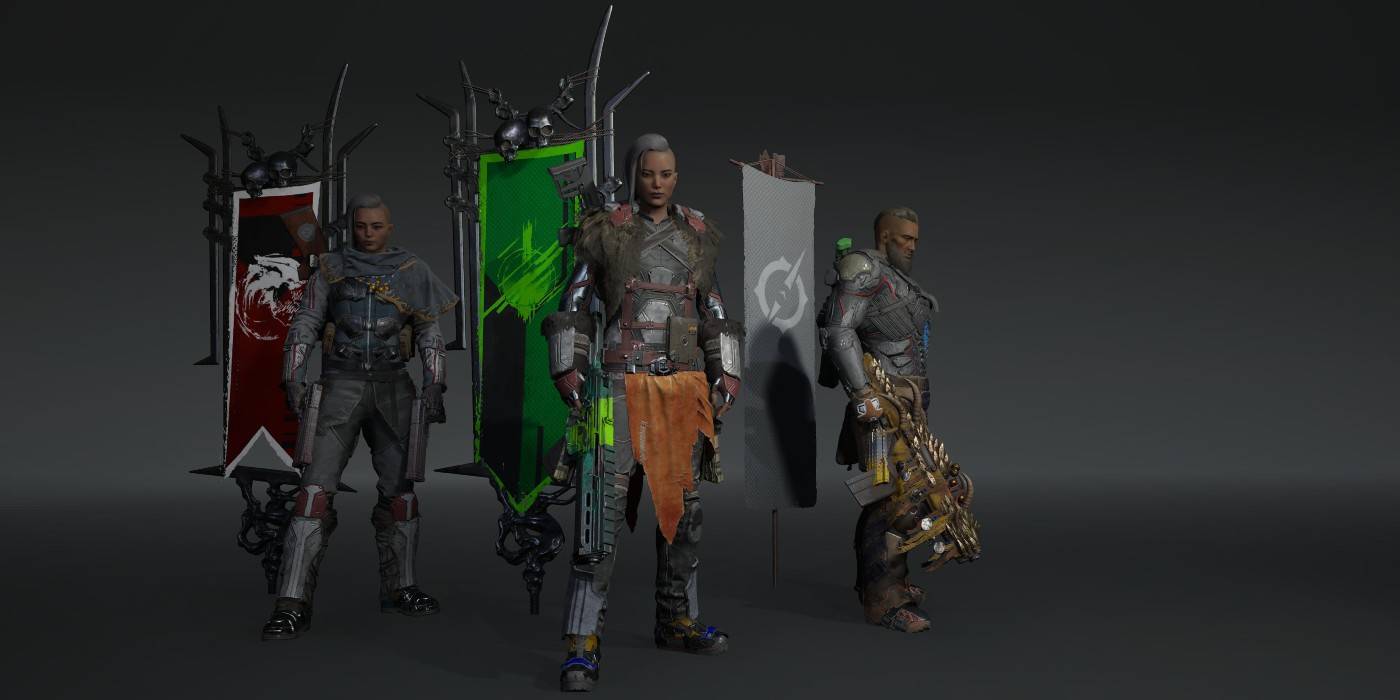 | | |
| --- | --- |
| Release Date | April 1, 2021 |
| Developer | People Can Fly |
| Genre | RPG |
| Amazon Link | Outriders |
Outriders is a novel take on the looter-shooters that have proven to be very successful in recent years, produced by People Can Fly, a firm that, like no other, loves to play with with and rethink the gameplay mechanics of popular genres. Whether or not it achieves that goal is up to the players, but it doesn't change the fact that Outriders is a high-quality game that's a lot of fun to play.
The game is designed for cooperative play, and while it may be enjoyed alone, exploring Enoch with a three-person squad is unquestionably the better option. The plot centres around the colonisation of a new planet, which goes disastrously wrong and plunges the last remaining humans into a 30-year civil war. The compelling story is a breath of fresh air for looter-shooter enthusiasts who have had to put up with the lacklustre plotlines of games like Destiny or The Division for far too long.